Cheeky Air India Design & Airport Art Musings (#169)
As a nod to our (not-so-former?) Design Series episodes, #nerdbirds Brendan and Rachel discuss an exhibit of Air India's award-winning vintage Maharaja posters at Poster House in NYC, and share interesting art finds during a recent San Francisco airport field trip.
You can download the PDF of the exhibit and follow along as specific items are discussed, or check out the Air-India's Maharaja: Advertising Gone Rogue Exhibit Page.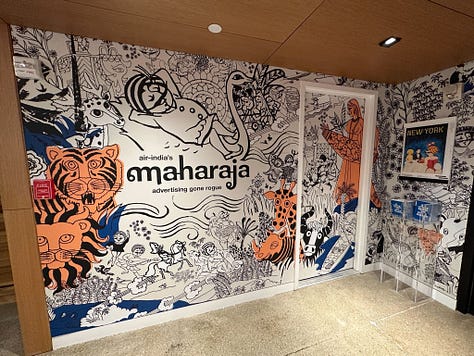 The discussion of the intra-terminal connector at San Francisco. Do you agree with Brendan's assessment of this hallway?
Also mentioned was a photography exhibit titled To Survive on this Shore, which features older transgender people. The entire exhibit is also online if you're not able to view this in person.